Tiles are one of the most widely used floorings as they are durable and make the floor look pretty. However, unclean, broken or stained tiles and grouts store dirt and dust within them. This emphasizes the problem of the health and hygiene of the residents.
You can try mopping and brushing the tiles to clean in thoroughly, but can't remove the dirt completely. Hiring professional tile and grout cleaning service aids in rejuvenating the floor back to their old shine.
If you're planning on hiring professional tile cleaners, read below their importance for a healthy home.
Importance of Tiles and Grout Cleaning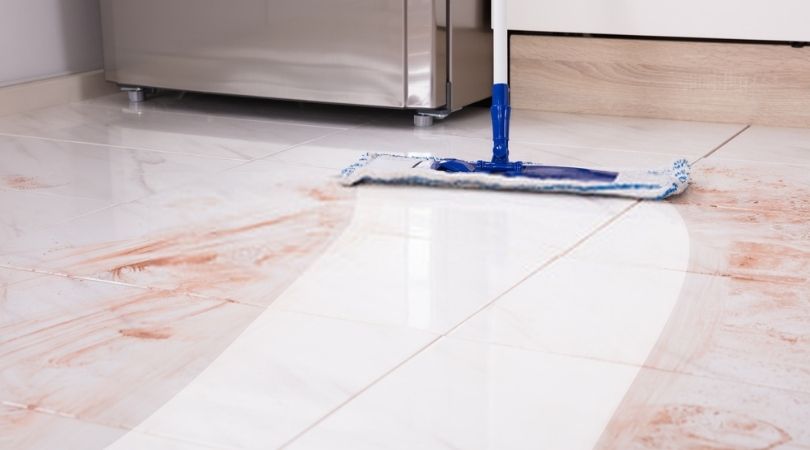 ♦ Creates a Healthy and Safe Environment
Dirty, broken, and stained tiles and grouts attract dust, dirt, and bacteria to live over there. This accumulated dirt comprises the safety and hygiene of the people living at home.
Professional tile and grout cleaning allows you to maintain hygiene and a safe living environment. Professionals use green technology and non-toxic solutions as an extra added measure to ensure your safety.
♦ Enhance Attractiveness
Broken, stained, or discolored tiles and grouts develop a negative impression in front of your friends and family. Professional tile and grout cleaning experts clean, repair, and also maintains your tiles at home.
♦ Increase The Value of The House
In case you are planning to rent or sell your home, unclean and stained tiles and grouts decrease the value of the house. Professional tile and grout cleaning will leave your flooring bright and shining, thus increasing the value of the property.
♦ Improves the Lifespan of The Tiles and Grouts
You might not want to spend thousands of dollars for replacing the tiles and grouts. Instead, hire a professional tile and grout cleaning service to restore back the lost beauty of the flooring.
Experienced professionals know the best method to repair and maintain tiles and make them look new.
Best Professional Tile and Grout Cleaning Service In Hillsboro!
Give a complete makeover to your tile flooring at Portland NW Carpet Cleaning, the best professional tile and grout cleaner in Hillsboro. With over 20 years of experience, we are reliable partners who guarantee you with top quality service.
Contact our tile cleaning consultants at (503) 547 4405. Follow our Twitter page for more tile cleaning related content.