Carpets save the flooring from damage and wear and tear. Because of this, the carpet sustains all the damages. Therefore, to maintain the carpet for the long run hiring a carpet cleaning company for professional cleaning is beneficial.
Professionals provide deep cleaning of carpet and remove dirt, grime, dust, stains, etc., for a cleaner and fresher look. Moreover, professionals have resources and knowledge for the effective cleaning of carpets.
Hiring the right carpet cleaner is important to safeguard your carpet from damages.
Read here the four factors you should check out in a carpet cleaning company before hiring.
Factors Governing A Good Carpet Cleaning Company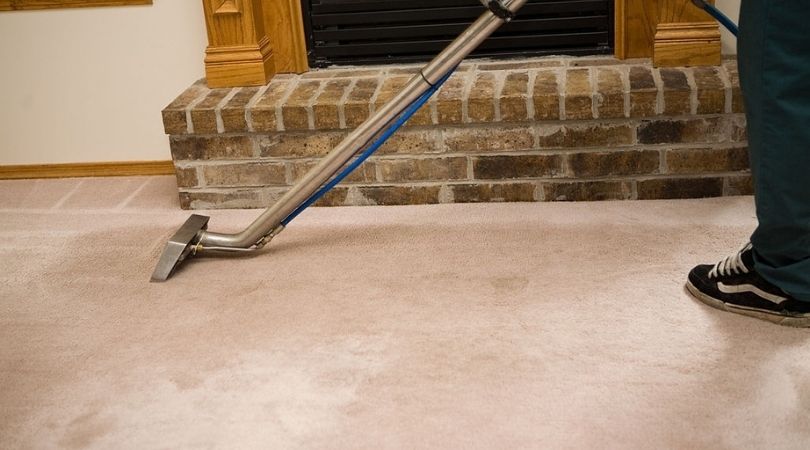 1. Look For Insurance, Bonded, and Licence
Insurance is present to save your family and property from any damages incurred by an accident or natural cause. The cleaning company with insurance and bond are liable to pay for the damages, hence protects if anything goes wrong.
Similarly, a licensed cleaning company ensures the customer of the standard, quality, and efficiency of work done by the company. It also ensures that the company follows the guidelines set-up by the state.
2. Relevant Experience in The Field
Experienced professional carpet cleaners have the knowledge to solve any and all the problems related to your carpet. Attaining knowledge of different carpet fabrics, their cleaning process and other problems related to carpets take years. An experienced professional will be able to understand your needs and provide customized services that remedy it.
3. Tools, Equipment, And Products Used By The Carpet Cleaning Company
Cleaning solutions present in the market often have harmful chemicals in them, so choose a cleaner who prioritizes your safety. Trained professionals use eco-friendly cleaning solutions that are safe to use around kids, pets, and the home.
Moreover, cleaners use green technology like steam cleaning and hot water extraction that eliminates contaminants without the use of chemicals. Cleaners also disinfect and deodorize the carpet to make it look cleaner and smell fresh.
End Words:
If you plan to revitalize your carpet, Portland NW Carpet Cleaner is the right partner for you. For over 20 years of experience as a leading carpet cleaning company in Hillsboro and its nearby areas, we are the masters in treating all types of carpets.
Call us on (503) 547 4405 to get a clean and neat carpet. You can also follow us on Instagram to know new tips and tricks for cleaning carpets.