Just cleaned your carpets and noticed all the stains are still present on them? Or noticed them just a few days after cleaning them. Either way, it upsets you when the stains make their way back to your carpet.
You can opt to know more about different carpet cleaning methods to see if the stains are going away. But before you go that route, you need to first understand why the stains are reappearing on your carpet after cleaning.
This blog is going to throw some limelight on the reason this happens. Once you know them, contact a carpet cleaner near me to give your carpet a good professional wash.
Two Main Reasons Why Carpet Stains Reappear Again & Again
◊ Re-Soiling on The Carpet
This is one of the most common phenomena that occurs when you don't clean your carpets well. In case there's an oily or sticky surface on the carpet, it will attract all the nearby dust to it. Thus, making your carpet appear dirty and tacky.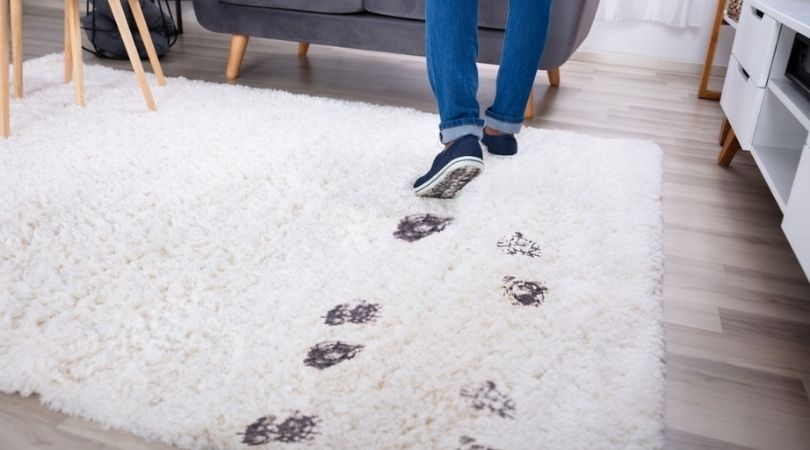 The other reason this occurs is due to the application of carpet spot removal sprays by the carpet owners. Some of these sprays leave behind a sticky substance on your carpet that gets hold of dust and makes your carpet unclean.
Some other things that cause re-soiling on the carpet: paint, food, grease, ink, wine, kool-aid, sugary drinks, sprays, lotions, body oil, etc.
◊ Soil-Wicking on The Carpet
Another major factor for the reappearance of stains on the carpet is due to soil-wicking. The carpet installer majorly caused this with poor construction and installation of the carpet.
A carpet is a multi-layered floor covering, where each layer plays a major role in soil-wicking. The carpet fibers are placed on top of a permanent backing. And sometimes stains go deeper than the fibers and reach the backing.
There is another layer of adhesive that is between the fibers and permanent backing. Sometimes, the stains reach this level and dry up. However, if the spill is big, it has the potential to penetrate deeper and damage the entire carpet.
⇒ Solution For This Problem
The carpet needs a thorough cleaning and rinsing to remove stains that may have penetrated deeper.
Clean the spills or stains as soon as they occur to reduce the overall damage to the carpet.
Don't overuse carpet stain protectant sprays. Only spray the required amount.
Homeowners can either buy or rent a professional carpet cleaning machine.
The best solution is to hire professional carpet cleaning services for deeper cleaning.
Professional Carpet Cleaner To Redeem Your Rugs!
At Portland NW Carpet Cleaning, we can't promise that re-soiling and soil-wicking may not happen to you. But what we promise is that we can remove any stain that reappears on your carpet for free.
Our professional carpet cleaning company in Hillsboro has delivered clean carpets to many satisfactory customers. So, if that's what you want, call us at (503) 547-4405 and book your slot.
Further, connect with us on Twitter to know more about our carpet cleaning services in Hillsboro.