Cleaning with the right materials and techniques is key to ensure that the carpet can survive wear and tear. Steam cleaning uses cleaners that use heat vaporized water to keep allergens at bay by extracting soil, pollen, and grime from carpets.
Steam carpet cleaning uses less cleaning solvent and more water, making it safer for the carpet. All bacteria, mold, germs, and allergens that cause health problems are killed by hot vaporized water. Which frequently aids in the removal of residual odors. Steam cleaning restores the original charm of the carpet while avoiding stains and spots and extending the carpet's life.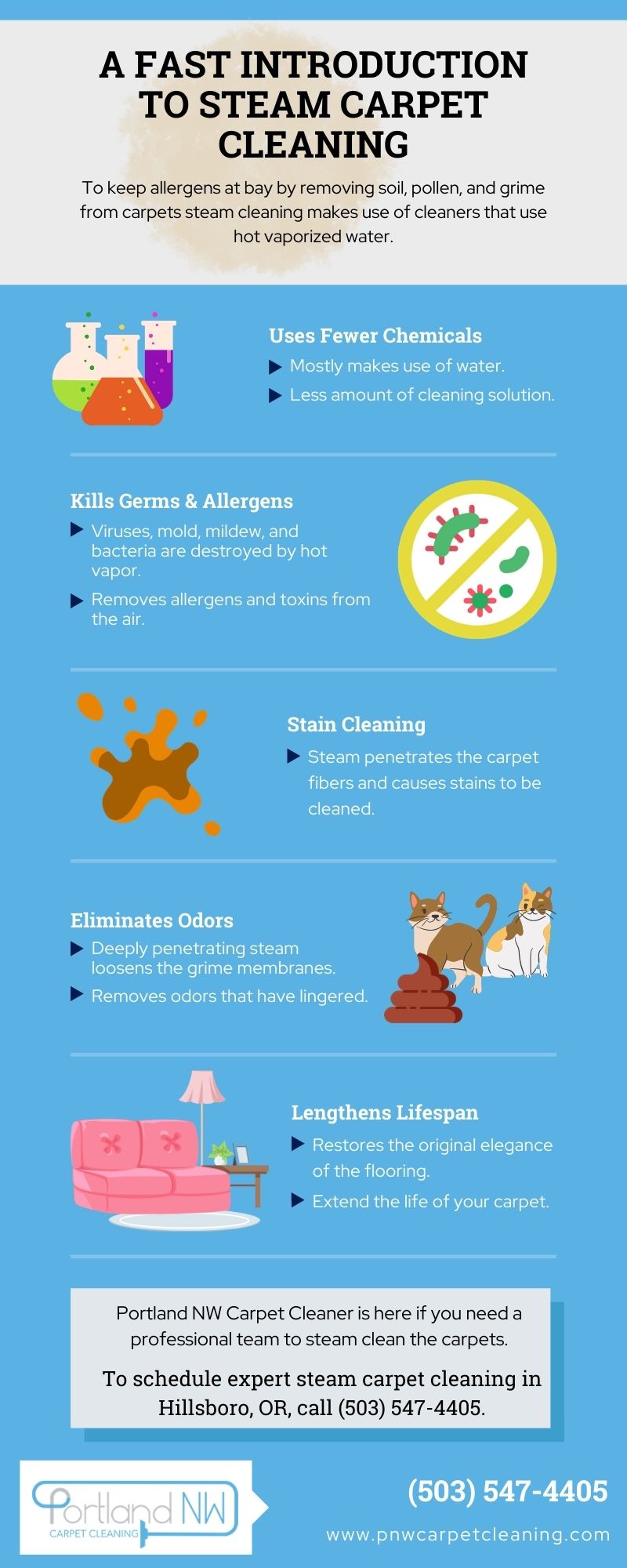 If you need a competent team to steam clean your carpets, Portland NW Carpet Cleaner is here to help. Call (503) 547-4405 to arrange professional steam carpet cleaning in Hillsboro, OR.
SHARE THIS IMAGE ON YOUR SITE
<a href="https://pnwcarpetcleaning.com/fast-intro-to-steam-carpet-cleaning-in-hillsboro-or-infographic" title="A Fast Introduction to Steam Carpet Cleaning In Hillsboro OR[Infographic]"><img src='https://pnwcarpetcleaning.com/wp-content/uploads/2021/03/A-Fast-Introduction-to-Steam-Carpet-Cleaning.jpg' alt='A Fast Introduction to Steam Carpet Cleaning In Hillsboro OR' width='100%' border='0′ /></a>