Carpets are of so many types. Then, how can you assume to clean it using one cleaning method? You can find several types of carpet cleaning methods, some known and some unknown. Besides that, some carpets are sensitive and therefore you have to be careful while treating them.
So, in case you know little about carpet cleaning, you can pick a carpet cleaning company in Hillsboro. Professional carpet cleaners know what cleaning methods work the best for what carpet type. However, it is also important for you to research different types of carpet cleaning methods.
To help with your research, here are the most common carpet cleaning methods in the industry.
Most Used Carpet Cleaning Methods: 
⇒ Carpet Shampooing
This is the least efficient carpet cleaning method. In this method, a store-bought detergent is sprinkled all over the carpet. Then, with the help of agitating machines, the professional carpet cleaners allow the detergent to breakdown the soil inside. Lastly, the detergent and filth are scooped out using a vacuum cleaner.
⇒ Dry Carpet Cleaning
This is one of the most popular types of carpet cleaning methods as it cleans the carpet in less than 30-minutes. This involves spreading a special cleaning agent all over the carpet and letting it sit for a while. Then whisk it off the cleaning agent along with all the filth by vacuuming it.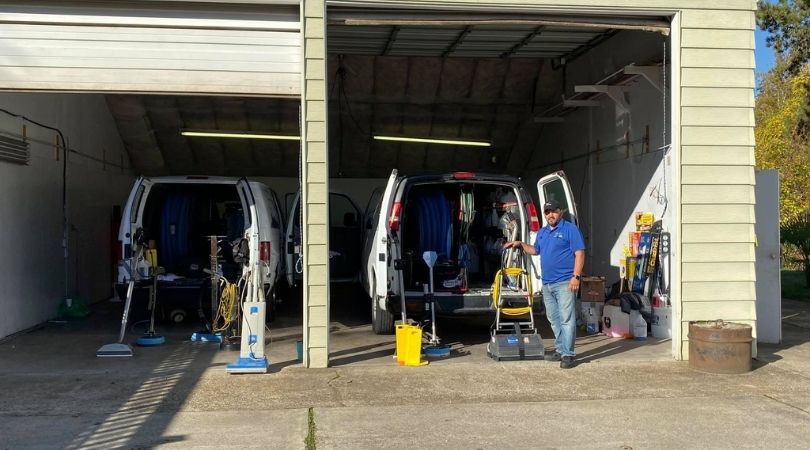 ⇒ Foam Carpet Cleaning
This carpet cleaning method is a mixture of shampooing and dry carpet cleaning. The foam cleansing agent is applied to the carpet with the help of water. Let both of them rest for 10-minutes. Then vacuum out all the products as well as the contaminants present inside the carpet.
⇒ Steam Carpet Cleaning
This is a green carpet cleaning method and also the most effective one. In this cleaning method, steam/hot water is injected into the carpet together with a cleaning agent. The steam dissolves all the stains and soil, and the carpet cleaners suck everything out using a powerful vacuum machine.
⇒ Bonnet Carpet Cleaning
This cleaning method is preferred at big places like schools, offices, etc. This is not a very effective type of carpet cleaning. To clean the carpet, a chemical-based cleaner is laid on the carpet. Then, with the help of a rotary machine equipped with an absorbent pad, the carpet is cleaned.
Professional Carpet Cleaners: A Phone Call Away!
Portland NW Carpet Cleaning is the best carpet cleaning service in Hillsboro. Our professional carpet cleaners provide all types of carpet cleaning methods. So, call us at (503) 547-4405 or DM us on Instagram to hire our services.