Everyone wants to live in a clean and safe environment. However, that's not possible without regular cleaning. Although, when it comes to cleaning, we end up only cleaning the floors, kitchen counters, and carpets, but not upholstery.
Even when you know the workout, the upholstery withstands. As you spent most of your time on one or the other upholstery. Whether it be your sofa, bed or your favorite upholstered chair.
Read the blog to know what is upholstery cleaning and the benefits that it adds to your home.
What Is Upholstery Cleaning?
Upholstery cleaning involves the usage of cleaning solutions and steam vacuuming to remove deeply embedded dirt from your upholstery. Besides removing all the grime from the upholstery, it also renews its look and smell.
However, different upholstery fabrics pertain to different cleaning solutions and methods. So, if you plan to clean your upholstery yourself, research accordingly. Else, hire professional upholstery cleaners for quick and effective cleaning.
Benefits Of Upholstery Cleaning At Home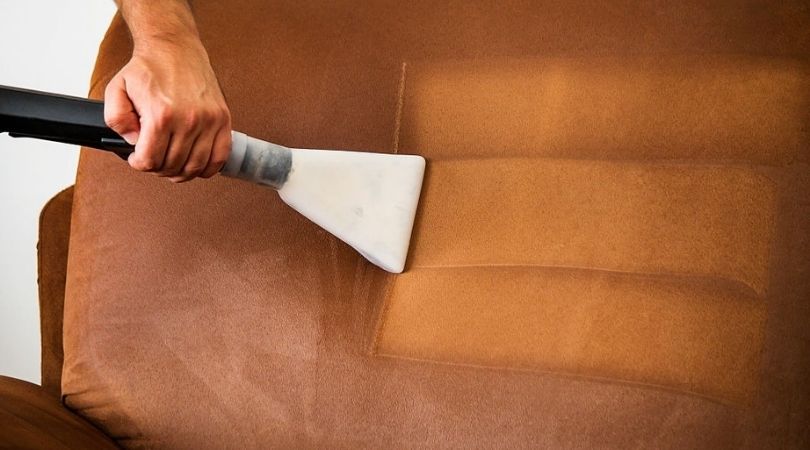 There are many benefits that upholstery cleaning brings to your home. Here are some of the most important ones.
Gets rid of stubborn stains and deeply embedded dirt from the upholstery.
Improves the quality of the air of the home.
Conserves money on new purchases.
Elongates the life of the upholstery.
Kills all the bacteria by sanitizing after cleaning.
Deodorizing helps to give the upholstery a fragrant smell.
Improves the look of the upholstery and brings back a newly bought feel.
Trust Top-Notch Upholstery Cleaner in Hillsboro For Handling Your Upholstery!
At Portland NW Carpet Cleaning, our experts are trained to handle upholstery cleaning of all types of materials. Our 20 years of experience have taught us in's and out's of all upholstery associated issues. In addition, our competent experts deliver top-notch services taking in consideration your needs and requirements.
So, if you plan to get your upholstery cleaned near Hillsboro and Portland Metro area? Then, call us at (503) 547 4405. Connect with us on Pinterest to know more tips and tricks of upholstery cleaning.