As a business owner, you all know how a hygiene workplace plays an important role in the workforce. Most of the organization pay attention to achieving its objective and keeping the space sanitized is not considered as a priority work. The staff does not feel comfortable in their offices that are filled with dirt and grit.
Moreover, vacuuming can not remove hard stains from your commercial area. As allergens and bacteria stay hidden in carpets or rugs, this can spread diseases and affect the health of your employees.
Some organizations ask their employees to keep the place clean on their own. But then the retention rate of employees becomes low.
Let's focus on why all businesses should consider professional commercial cleaning services for the workplace.
Benefits Of Professional Commercial Cleaning Services
a) Wonderful Impression
Running a successful business is the best part of all the owners. But, maintaining a hygiene workplace is always difficult. Several customers visit your office daily with new deals.
What happens if you ask a visitor to wait in a dirty atmosphere? It will always adversely affect them. Whether it's your carpet or edge of the ventilation system, bacteria and dirt can reach everywhere.+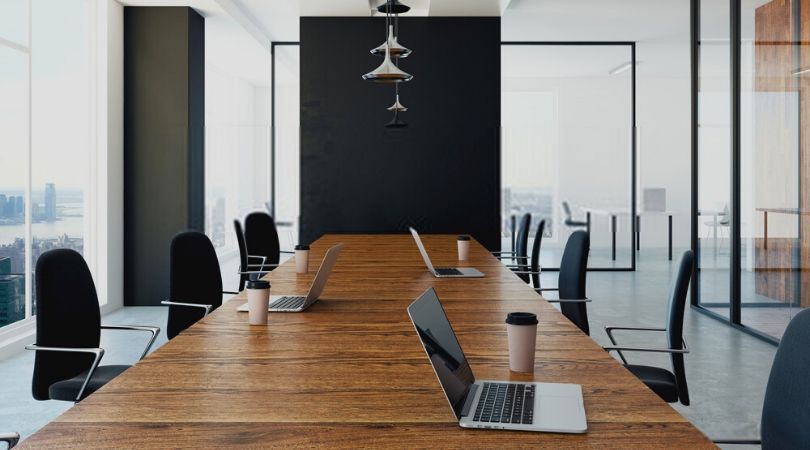 b) Healthy Atmosphere
If the workplace is well sanitized or hygiene, then employees will always stay healthy. You will experience less sick leaves of employees and an increase in the morale of staff members.
Employees work productively in a hygiene atmosphere. While dirty workplaces increase allergy chances that result in poor health of employees.
c) Long Term Cost Saving
Mainly organizations use to mop and sweep their office floors daily. But, ignore cleaning spaces like shelves, furniture, cabinets, a ventilation system.
If your furniture is covered with dust and has allergens, molds on any other surface then it may cost you for replacement of furniture. Professionals can help you save replacement costs by providing deep cleaning with expertise skills.
Planning To Approach Professional Help For Your Business?
Offices face lots of traffic daily. But keeping the space clean and hygiene is difficult for the owner and staff. Daily cleaning may leave lots of bacteria beneath the carpet and corner. Professionals can assure you that they will do the office cleaning job efficiently.
If you are also looking for the best commercial cleaning services, then connect with Portland NW Carpet Cleaning right away. To get a free quote from us call today at (503) 547-4405. For, more updates on Commercial Cleaning Services, follow our Facebook page.