Tiles are an important element of the house. As they make your flooring sturdy, so useful in high-traffic areas. Along with that, they give a contemporary and modern look to the room. They are easier to clean. All these benefits are the reason for their high demand.
But in the absence of deep cleaning, even top-quality tiles can get covered with dirt particles. The first step in getting spotless floors is selecting a reliable tile and grout cleaning company. So, learn here the different ways of selection.
Ways To Pick The Best Tile And Grout Cleaning Company
Choosing between hundreds of tile and grout cleaning companies can be a tough task. But the following points can help ease the process.
1. Experience
More number of years in this field can increase reliability. It is a proof of their knowledge and skills. A cleaning company with enough experience can get the work done faster without any hurdles.
2. Licensed & Insured
Make sure that the tile and grout cleaning company is licensed by official authorities. This enhances its authenticity. Also, the company and its workers should be insured to avoid any legal issues in the future.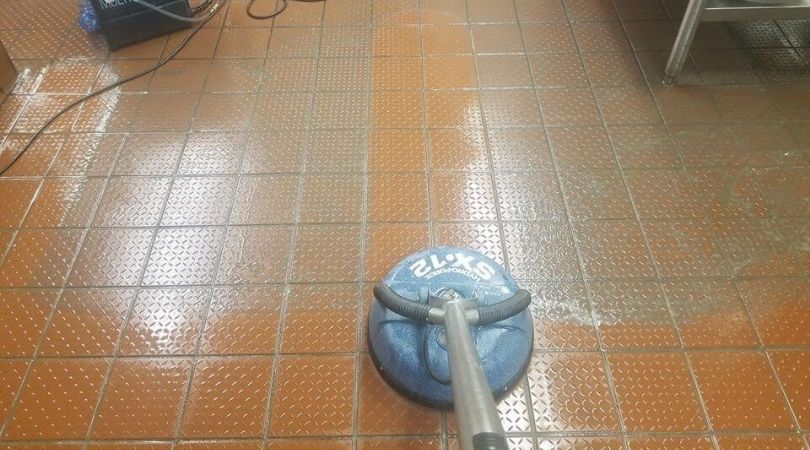 3. Tools & Cleaning Methods
Simply vacuuming will not help in getting stainless tiles. Grout has a porous composition due to which there can be an excess accumulation of dirt and grime. Stubborn stains also require updated cleaning solutions. Thus, a good cleaning company will always have a stock of updated tools and methods.
4. Fulfillment of requirements
There are many businesses offering abundant services. Always choose a company that fits your criteria. Select the one that can work according to the situation of your flooring. This can help in attaining qualitative results.
Get Premier Tile And Grout Cleaning Company Near Hillsboro!
Stained and unclean tiles can be easily spotted. So, if you ever require professional help, Portland NW Carpet Cleaning is at your service. Our team of experts is well-equipped with the correct tools and updated skills to help retain your tile and grout flooring. Operating since 1997, our aim is to provide the best cleaning service for you.
Contact us at (503) 547-4405 to schedule your appointment and follow us on Instagram to know more about our services.