As much as you love your carpets, they get dirty pretty soon. This happens because of several reasons like heavy foot traffic, muddy shoes, presence of pets and kids, etc.
But the question is: do you want to continue living with a dirty carpet or want a clean one? If the answer is yes, then think of the idea to hire a professional carpet cleaning service. Professionals will deep-clean the carpets, giving it a newly bought look.
But, if this is your first professional experience, then you must have certain doubts and queries. This blog focuses on answering your carpet cleaning FAQs and resolving your every doubt.
Solving The Most Popular Carpet Cleaning FAQs
⇒ Do I Need To Hire Professional Carpet Cleaners?
The need to hire a carpet cleaning company depends on certain factors. For instance, size of the carpet, amount of damage to the carpet and the budget. So, if you have a large dirty carpet, no time to clean and budget to spare, then hire professionals. They will deep-clean your carpet, giving it a sparkling clean look.
⇒ What Cleaning Process Do Professionals Use?
Carpet cleaning process depends on carpet types. So, before you hire professionals, learn the cleaning process and solutions they use. Ask them which method will be more effective for your carpet. Furthermore, know whether their cleaning solutions are safe for pets and kids.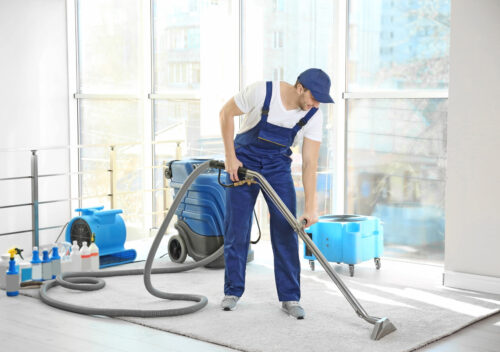 ⇒ What's The Time Interval Between Two Professional Carpet Cleaning?
The time interval depends on certain factors like heavy foot traffic, wear and tear, muddy prints, important or festive occasions and age of the carpet. The professionals advise getting your carpets cleaned once every 6-12 months. Though, more frequently scheduled carpet cleaning will help them last longer.
⇒ Will The Professionals Remove Stains and Odor From The Carpet As Well?
Professionals can remove almost all stain types and odor. This includes Kool-Aid, coffee, tea, paint, ink, pet stains, and odor. Nevertheless, the professionals can't guarantee to remove all the permanent stains. But even though, they will remove stains and spots which normal cleaning cannot do.
Is Your Dirty Carpet Giving You Trouble? Call Professionals Immediately!
With all your carpet cleaning FAQs solved, if you're in need for a professional carpet cleaner, contact Portland NW Carpet Cleaning. Experienced experts here offer professional carpet cleaning services that remove every speck of dirt and bad odor from your carpets.
Call us at (503) 547 4405 to book the best carpet cleaning services serving Hillsboro and Portland Metro areas. For any more doubts and queries, drop a message on our Twitter account.